OSHA Standards on Machine Guarding
Free content from Machine Guard & Cover Co.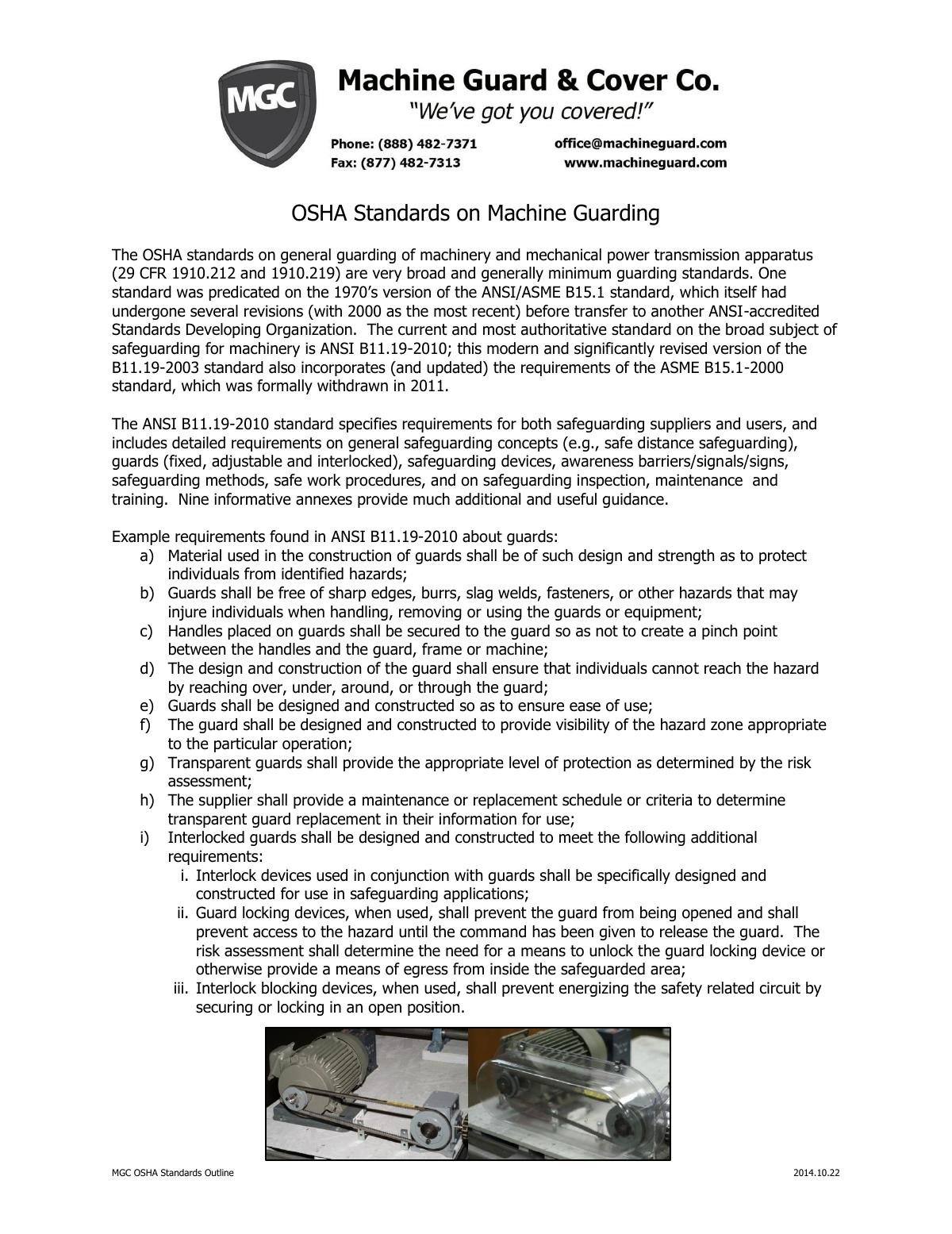 The OSHA standards on general guarding of machinery and mechanical power transmission apparatus (29 CFR 1910.212 and 1910.219) are very broad and generally minimum guarding standards. One standard was predicated on the 1970's version of the ANSI/ASME B15.1 standard, which itself had undergone several revisions (with 2000 as the most recent) before transfer to another ANSI-accredited Standards Developing Organization. The current and most authoritative standard on the broad subject of safeguarding for machinery is ANSI B11.19-2010; this modern and significantly revised version of the B11.19-2003 standard also incorporates (and updated) the requirements of the ASME B15.1-2000 standard, which was formally withdrawn in 2011.