Why Outsourcing Safety Guards Makes Sense
Free content from Machine Guard & Cover Co.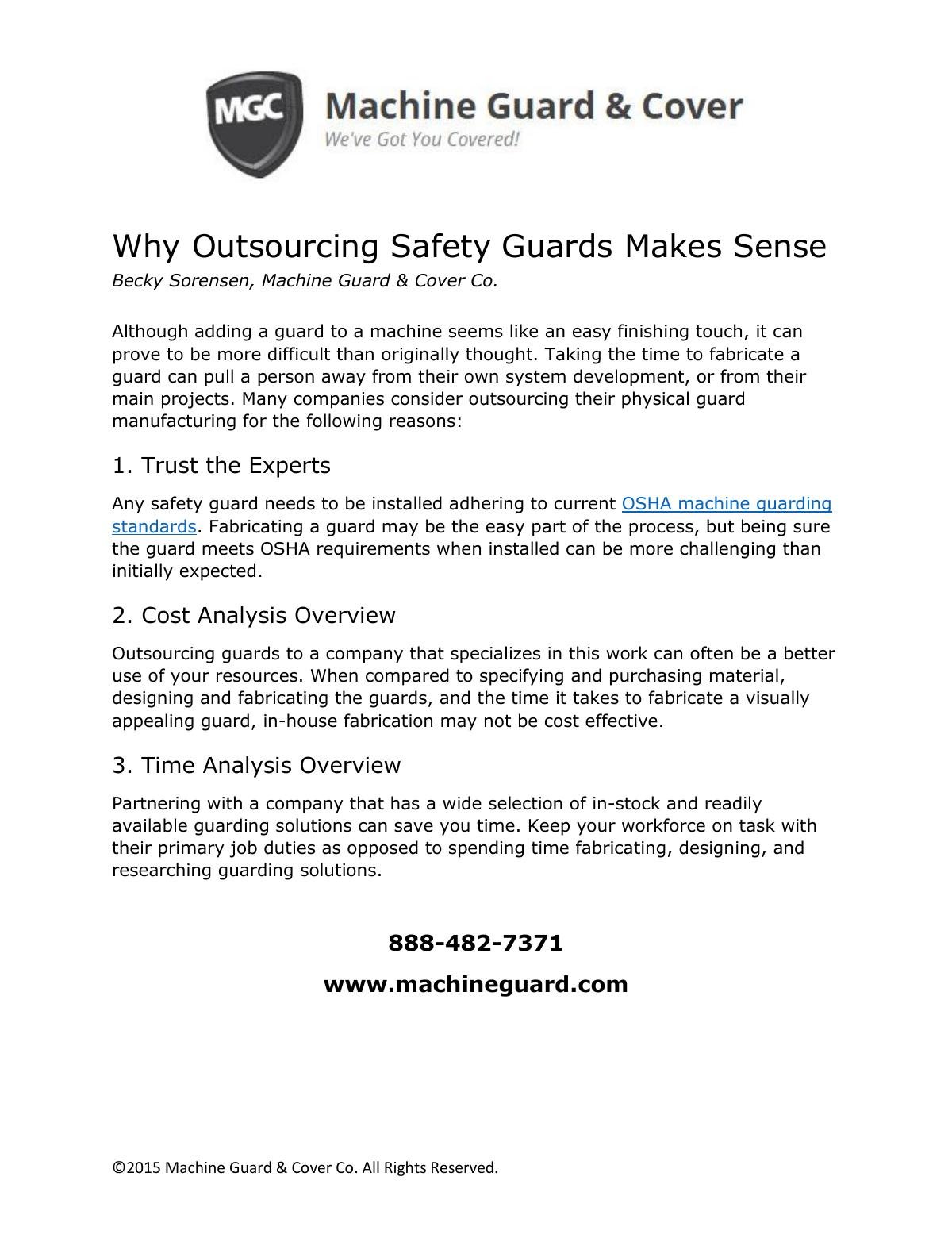 Although adding a guard to a machine seems like an easy finishing touch, it can prove to be more difficult than originally thought. Taking the time to fabricate a guard can pull a person away from their own system development, or from their main projects.